im nearly done the kids already
I've been buying things on offer for the past month or so, just a couple of quid a week. My two get 15 presents only, 5 stocking, 5 main and 5 to share. We have a big extended family so they get spoilt anyway by other people. Once all their presents are bought ill move onto other members of the family using my Park Vouchers in October. Me and my MIL always have a 2 day christmas shopping trip in chester each year, its great.
We stay at the inlaws for xmas. Each year we go to the panto on xmas eve, tickets are already booked for this year, front row centre
then when we get back to inlaws and have a buffet tea and my SIL puts the kids to bed and then we wrap the last of the presents and drink wine in front of their log fire. Then we wake up in the morning and 'santa' has left presents on the breakfast table and FIL makes dippy eggs, then we go through to the lounge, light the fire again and start opening presents slowly. There is usally 14 of us for xmas dinner which we have in the main dining room and me and my MIL make a 3 course meal.
oh and we all wear silly xmas jumpers!
Breakfast: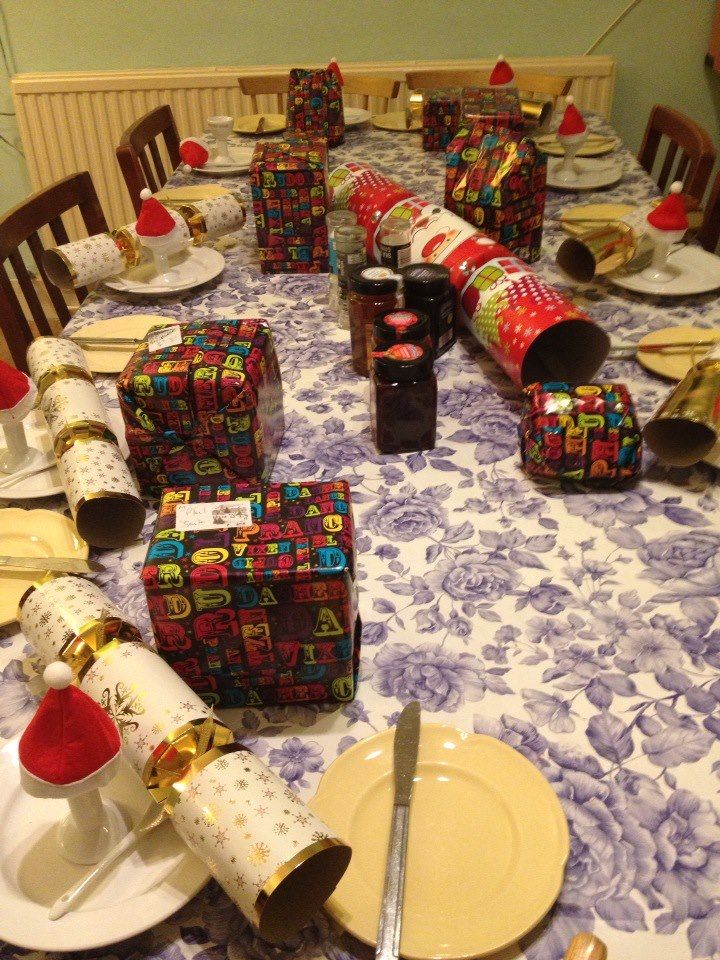 Xmas jumpers: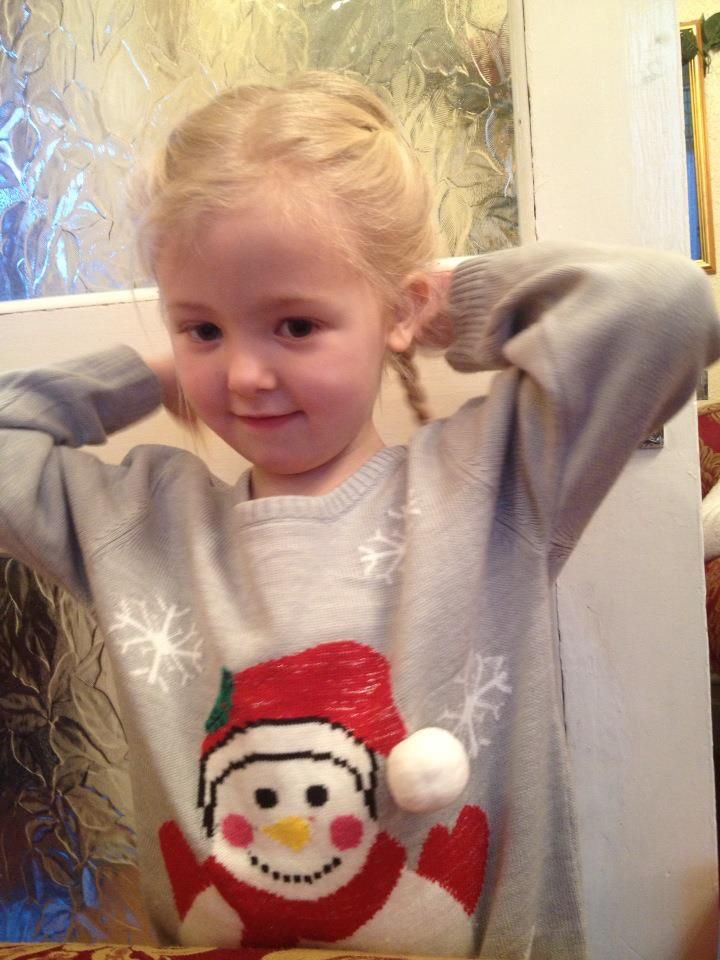 Dinner!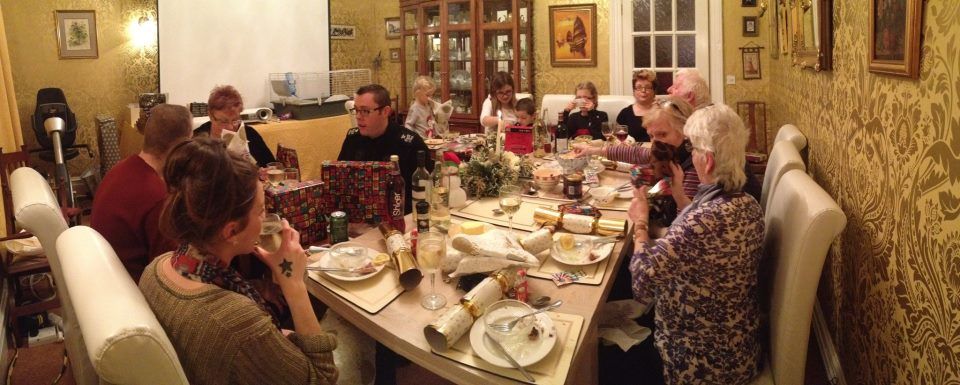 Family time playing on games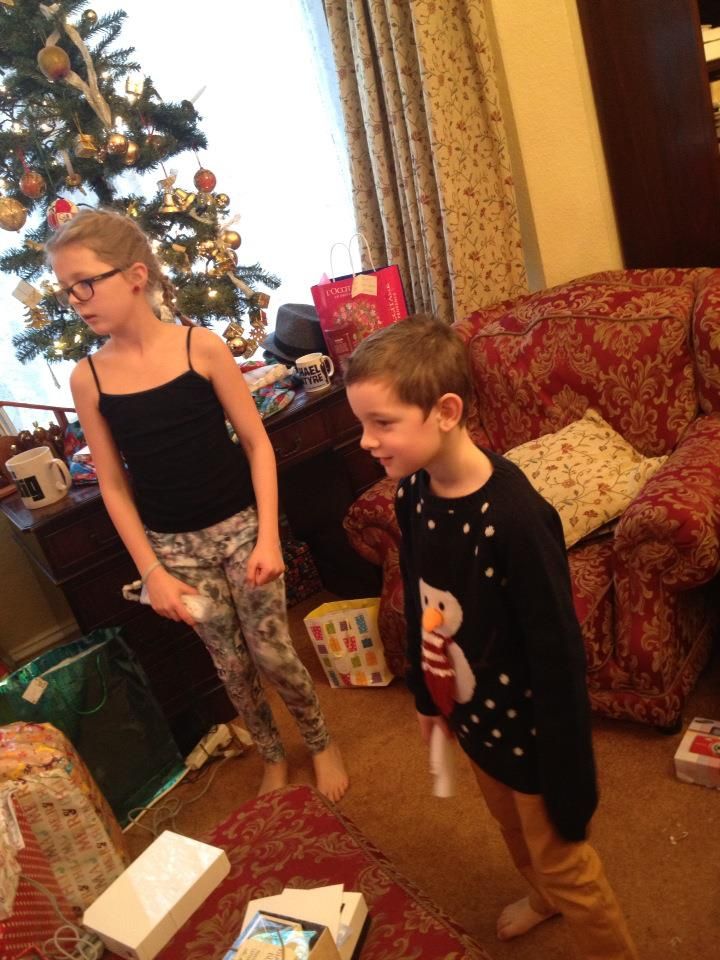 i love it!